Library Information

Please view the Owen Public Library website for up to date information or to reserve your books, videos and other materials.
---
New Hours!
Monday - Friday: 12pm - 6pm
Owen Public Library Presents
August
8/12, 6:30 Game Night
8/26, 6:30 Coloring & Puzzle Night
September
9/9, 6:30 Game Night
9/23, 6:30 Coloring & Puzzle Night
Please bring your favorite table games for game nights and your favorite writing/drawing/coloring instruments for coloring and puzzles night. The library will provide coloring sheets, crosswords and jigsaw puzzles. Bring your own (nonalcoholic) drink. The library will have snacks.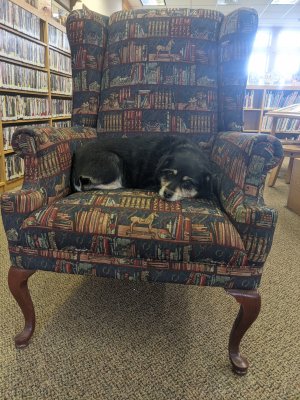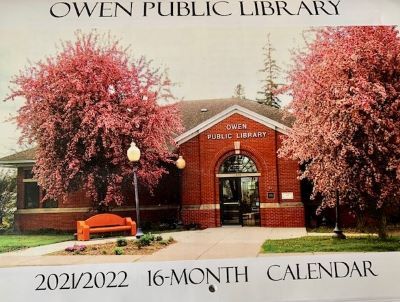 Calendars Still Available
There are still calendars featuring Jim Scheuer's photography of local wildlife and scenery available at the Owen Library, the Owen city hall and at the O-W Pharmacy. Calendars start September 2021 and go through December 2022. The cost is $10 with all profits going to the fund to replace the library roof.
Check out our current Newsletter >> click here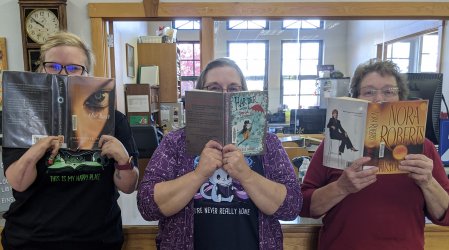 Donated and Discarded Materials:
Please help yourself to our donated and discarded items. Free materials will not have a library barcode on them. We invite you to leave a donation at the front desk. Donations will go towards a new roof for the library!
New checkout Periods!
In the spirit of cooperation, the Wisconsin Valley Library System, which includes all public libraries in Clark, Taylor and Marathon Counties, are trying to make all check out times uniform. This means that a few of our check out periods will change.
New Books- 14 Days Books- 21 Days Audiobooks- 21 Days
DVD's- 7 Days Series DVDs- 14 Days
Music CDs- 14 Days Magazines- 7 Days
Library Board 2022-2023
Council Rep
Charlie Milliren
2021-2024
Jennifer Scheuer
2022-2025
School Rep
Debra Smith
2022-2025
For Voting Information- Click Here
---
Owen Public Library - 414 N. Central Avenue, Owen, WI 54498 | 715-229-2939