Library Information

Please view the Owen Public Library website for up to date information or to reserve your books, videos and other materials.
---
New Hours!
Monday - Friday: 12pm - 6pm
We are open!
The library is ready to throw the doors open! We will be glad to see people in our building; browsing, reading and using the computers again. The library will continue to encourage wearing masks in the building, especially for those not yet vaccinated. Hand sanitizer will be readily available for the public to use. Masks are still available if needed. Staff will clean "high touch" areas regularly.
Please help us keep everyone safe.
PS Maddee can't wait to see you all at the library!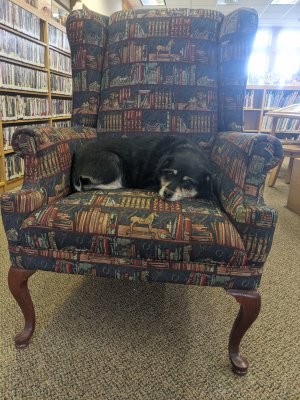 Check out our current Newsletter >> click here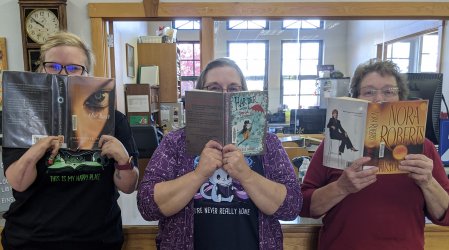 Donated and Discarded Materials:
Please help yourself to our donated and discarded items. Free materials will not have a library barcode on them. We invite you to leave a donation at the front desk. Donations will go towards a new roof for the library!
Library Board 2020-2021
Council Rep
Charlie Milliren
2018-2021
Jennifer Scheuer
2019-2022
School Rep
Debra Smith
2019-2022
For Voting Information- Click Here
---
Owen Public Library - 414 N. Central Avenue, Owen, WI 54498 | 715-229-2939