Elections, Voting & Census Information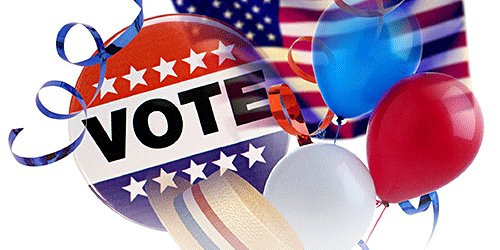 Forms & Applications For access to Election forms please visit our Forms & Applications page
MAPS:
Click on the Ward Map to view what Ward you are in and which Alderman represents you.

3 WAYS TO VOTE APRIL 4, 2023:
The Wisconsin Election Commission sent out a mailing explaining the 3 ways to vote, see the Forms Page
VOTER REGISTRATION:
Where do I vote? Am I registered?
Apply on-line to register to vote and/or request an absentee ballot at https://myvote.wi.gov. Complete the questions and mail your application with your proof of residence (where you live) to the Clerk listed on the registration page. Or print out the voter registration form on our Forms Page.
First time voters and absentee requests will also need to send a copy of their Wisconsin ID or Drivers License.
See FREE ID if you need to obtain one
You must live IN OWEN for

28 DAYS

prior to each Election to register to vote here.

ABSENTEE VOTING INFO:
Mail in:
Visit the forms page to access the application for an absentee ballot. Sign it, send along a copy of your Wisconsin ID, and mail to:
City of Owen
Attn: Clerk
833 West 3rd Street
PO Box 67
Owen WI 54460
Email in:
You can also email it with a photo of your ID to: City of Owen Clerk
Please note:
IF you choose Email - the ballot CANNOT be emailed back to me, you need to print out the ballot and certificate, vote, have a witness sign your certificate, place ballot in a separate envelope, then put the certificate and envelope into another envelope to mail back to me. Then your ballot will be remade on Election day onto an actual ballot and put into the voting machine.
Post Office Mailing times are averaging 5-7 days to get TO you AND 5-7 days to get RETURNED, please plan to request your Absentee ballot as soon as possible as it is a possible 10 day turnaround. Ballots must be received by Election day at 8pm.
BALLOTS CANNOT BE FORWARDED AND ALSO CANNOT BE DELIVERED TO A PO BOX.

IN-PERSON ABSENTEE VOTING INFO:
In-Person Absentee voting at the City Hall will be available two weeks before the election during regular office hours or by appointment.
**There is NO absentee voting the day before the election on Monday.
Photo ID: For the latest information on Voter ID, FREE WI ID cards, videos, and information go to: https://myvote.wi.gov
Clerk Info: please call 715-229-2404 or email owenclerk@cityofowen.com.

ELECTION INSPECTORS REQUESTED TO WORK AT THE POLLS!
If you would like to work at the polling place on Election Day, please call OR email the clerk
Election Inspectors are compensated for their time on election day as well as any required trainings they attend.
Poll Worker Recruitment Information click here

2023 ELECTION DATES:
Feb 14th Spring Primary and April 4th Spring Election

Spring Primary: Non-partisan primary held the third Tuesday in February to nominate candidates to be voted for at the spring election.
Spring Election: Election held the first Tuesday in April for Court of Appeals Judges, Circuit Court Judge, County nonpartisan Offices, Municipal Offices, School District Offices, and referenda, and in Presidential years, to express party preferences for Presidential candidates
Wisconsin Voting Deadlines and Facts
All voters must provide a Proof of Residence document when registering to vote by mail, in-person in the clerk's office, or at the polls on Election Day.